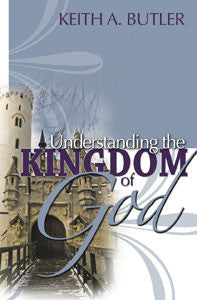 Understanding the Kingdom of God
$10.00 $12.99
 The more you know about the Kingdom of God, the richer your life will be - both here on earth and in the hereafter!
In this groundbreaking book, Keith Butler explores Scripture in great depth to uncover what Jesus, Paul, and others taught about the Kingdom. You'll discover the inestimable value of living by Kingdom principles and learn how to be ready at all times to inherit the kingdom.
Read with an open hear, mind, and spirit to receive the keys to this kingdom of blessing, power, prosperity, and eternal life. 
Author: Bishop Keith A. Butler